What to expect – Make Nice unconference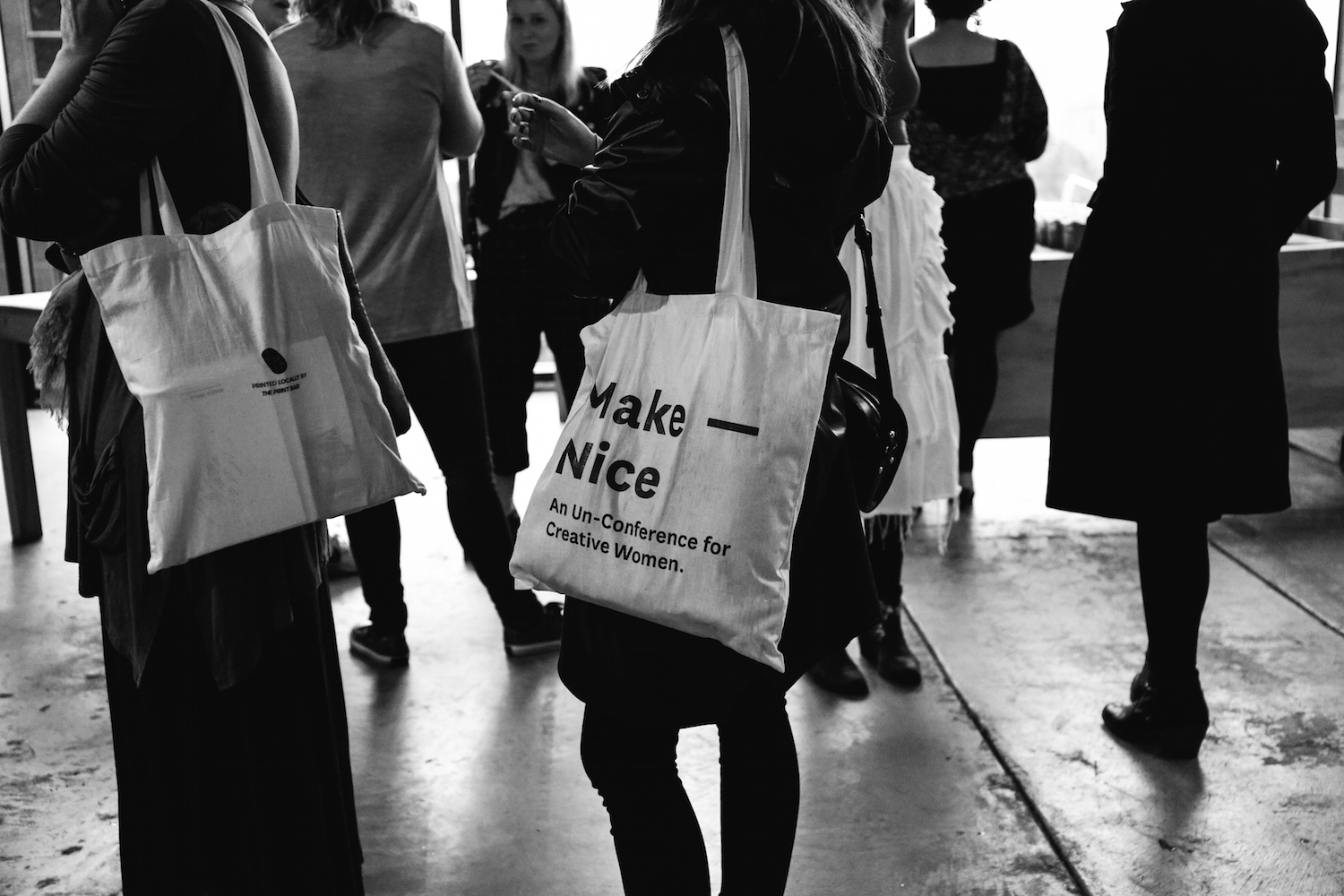 What to Expect
— Make Nice Unconference
Zoe Pollitt, co-founder of eskimo, which is proudly supporting this year's Make Nice Unconference, talks to the conference founder, Ngaio Parr about the highlights on this Saturday and why it's still necessary to have a women-only event like this.
eskimo: It's an impressive line-up of creative women at this year's Make Nice Un-Conference. From brand creators and brand builders, to writers, publishers and performers. Why is it important to look at creativity through a female lens?
Ngaio: Thank you! I try to create a diverse line-up with women from a range of different creative fields. It is important to look at creativity through a female lens, because if you don't you're missing half the picture!
eskimo: You've brought together a great mix of talented business women, not just "creatives". What drives you to curate this conference from a commercial point of view of women in business?
Ngaio: I tend to backwards engineer the curation of Make Nice a little. It all starts with the questions that pop up in the community – and a lot of them are outside the realm of creativity, because it is the business side that we often have to learn as we go. This year, a lot of focus was on issues of confidence, creative leadership, how to run your business, different definitions of success, and imposter syndrome – and the curation stems from there. Finding women that can confidently talk about their understanding and experiences with those issues.
eskimo: There are networking opportunities woven into the event. How does Make Nice offer a different environment for creative women to meet and collaborate?
Ngaio: Networking is my own personal hell. Although I may seem outgoing, I'm a big-time introvert and conferences usually have me standing in the corner alone pretending to be engrossed in my emails. At Make Nice, we pour all our attention into creating an environment that makes everyone feel welcome (without being too cheesy), confident, and accepted. We also don't take ourselves too seriously, that helps too. We know some women do better chatting at the conference, some need a drink in their hand, others need some lunch, some need organised time to discuss matters, and some like to keep it online.
eskimo: What will be the highlight of this year's event?
Ngaio: Oh, I can't possibly choose! I'm really excited about all our keynotes, Stanislava Pinchuk, Ann Friedman, Leah Procko and Becky Simpson, and I personally really need to listen in on the Imposter Syndrome town hall. It is the moments in-between that are the most exciting though – meeting other women who have similar ideas, learning about a new app, hearing about a different way to work with clients.
eskimo: Make Nice is on this Saturday in Sydney, are there still tickets left and how can we get one?
Ngaio: Yes! Head here to pick yourself up a ticket, and if you buy them before Friday come and meet us at the opening drinks! Use the code niceasfuck for a little discount, and read all about it at www.make-nice.com.au